Empowering Small Business Through Technology
At Smart Tech Support, will work with you and your business to ensure we deploy a scalable solution that can grow as your business grows. We deploy and manage networking products under strict industry best practices for scalability and security. We take a proactive approach to monitoring, maintaining, and managing your information technology environment. This approach is supported by industry leading support tools that enable us to apply the principals of remote management, centralized administration, system automation, and network monitoring. By leveraging these tools, we can efficiently and effectively optimize your technology environment and networks producing increased network uptime, increased office productivity, and decreased support costs. Let us worry about your technology environment, and you can focus on business goals.
Smart Tech Support provides proactive IT strategy, systems design and ongoing support to streamline your business operations, increase productivity and boost profitability. If your technology is draining your resources rather than optimizing them, we can get you back on track.
> Grow your business while our experts handle your technology
> Get more done with technology that increases productivity and efficiency
> Eliminate budgeting surprises with a flat monthly rate of comprehensive IT
> Protect your business and your data from unwanted intruders and viruses
Data backup, disaster recovery, and business continuity
Desktop and user support
Technical Support
Help desk
Microsoft Windows, Server, IIS support and management
Server administration
Network maintenance
Proactive network monitoring, maintenance, and management
Scheduled maintenance and patch management
Hardware and software asset inventory and management
Remote support
On-site and Remote Support
Anim pariatur cliche reprehenderit, enim eiusmod high life accusamus terry richardson ad squid. 3 wolf moon officia aute, non cupidatat skateboard dolor brunch. Food truck quinoa nesciunt laborum eiusmod. Brunch 3 wolf moon tempor, sunt aliqua put a bird on it squid single-origin coffee nulla assumenda shoreditch et. Nihil anim keffiyeh helvetica, craft beer labore wes anderson cred nesciunt sapiente ea proident. Ad vegan excepteur butcher vice lomo. Leggings occaecat craft beer farm-to-table, raw denim aesthetic synth nesciunt you probably haven't heard of them accusamus labore sustainable VHS.
PC Rollout
Company Move
Operating System Upgrade
Our Clients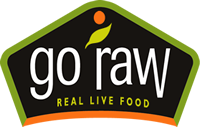 Go Raw
We are a raw food manufacturer located in Mountain View, California. Our line of 100% organic raw granola, bars, sprouts, cookies, chips and real live chocolate are very unique as they are not processed but dehydrated gently at an average of 98 degrees Fahrenheit in our custom built dehydrators. Once our seeds are optically sorted, soaked in filtered water, rinse and then sprouted, they are mixed in with the finest organic ingredients and then hand spread on trays. Since 2002, Go Raw has been dedicated to revolutionizing the Raw food industry. Pioneering some of the finest hand-crafted, certified organic, raw living foods. At, Go Raw, it all starts with the seeds, finding the best, local when available. With an assortment of bars, snacks and meals, Go Raw's team is dedicated in making the best quality foods within the Living food space.
Freeland Foods PIONEERING Real Live Food Since 2002

Sharp Dimension
Welcome to Sharp Dimension, Inc. A producer of precision machined parts, precision sheet metal fabrication, and precision mechanical assemblies. We provide full manufacturing and engineering support to high technology companies that desire advance manufacturing and assembly services.
Established since 1993. All programmers and operators have a minimum of 5 years experience.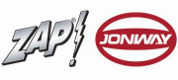 ZAP Jonway
ZAP Jonway combines the attributes of its parent subsidiary companies to design and manufacture quality, affordable gasoline and electric vehicles (EVs), also referred to as new energy vehicles. With its established ISO 9000 manufacturing facilities, research and development and sales and customer services facilities in China, ZAP Jonway is well positioned to scale up production for both gasoline and EVs for China and the international markets. ZAP, an early pioneer of EVs, brings to the new combined company a broad range of EV design experience that is being applied to new product lines. ZAP Jonway is focused on addressing on EV fleets targeting city deliveries trucks and vans used by university campuses, government and corporate markets in China and the United States, while utilizing its gasoline vehicle production quantities to gain economy of scale through its common vehicle parts and platforms. ZAP Jonway benefits from the established China dealership and customer support network developed by Jonway Automobile for its China sales and services. Jonway's traditional gasoline vehicles are distributed globally across 30 countries. ZAP Jonway is headquartered in Santa Rosa, California and its production facility is located in Zhejiang Province of the People's Republic of China. Additional information about ZAP Jonway is available at http://www.zapworld.com/.