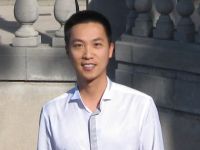 Thomas Hong

Owner & Founder
Company Profile
Smart Tech Support is an Information Technology (IT) company based in San Francisco. We are IT specialists providing technical support and website design for home users and small businesses. We offer on-site services in the Bay Area and remote PC support anywhere with an internet connection.
Mission Statement
Our mission is to deliver the best possible computer service to our customers with exceptionally professional and knowledgeable experts in the industry.
History
Our history dates back to 1992 when we registered as Custom Computers in San Francisco providing consulting services to a niche market. We became a PC service company after Microsoft® released Windows 95™. Starting in year 2010, we launched a new website smartechsupport.com and are now doing business as Smart Tech Support. In keeping with the latest trends, we have expanded our services to include smartphones and tablets. We thank you for your continued support and business.
Why Choose Us?
We bring more than 20 years of expertise helping customers with computers. We can deliver our customers a compelling service based on our vast knowledge of computing technologies.
We pride in doing our job right. No gimmicks, no geeks, only knowledgeable professionals who enjoy technology.
Our business is built on quality service, rapid response times, a long-term relationship with clients.
We provide a broad range of hardware support including PC desktops, laptops, servers, smartphones and tablets.
We support virtually all Microsoft® Windows® Operating Systems including Windows 7, Windows Vista, Windows XP, Windows 2000, Windows NT4.0, Windows 95/ME, Windows 3.11.
We guarantee your service satisfaction or we do not charge!
Microsoft® Certified Professional (License #2164964)